165cm 4 Sections Portable Fishing Rod Holder Telescopic Aluminium Support.
Brand new, great value, superior quality telescopic rod holder support with extending 4 sections, giving an overall length of 1.65 m. Collapsible, very portable design with folded length just 66cm is great for easy storage and travel. The length of the rod holder is adjustable. Each section securely locks with a quick twist of the handle. Made of corrosion-resistant aluminum, very light, weight 400g, and easy to use. Two sharpen aluminum points can easily be pushed into firm ground or sand and holds tight, or can be holded by tackle box weight and will support a fishing rod well. This rod holder is designed to accommodate any length fishing pole rods, hera rods, casting rods, and surf rods.
With the telescopic and lightweight design, this telescopic rod holder provide the versatility to adjust the position of the rod. You can quickly using the screw, installed on the end of holder, to adjust the angle of fishing pole on the ground. It can be adjusted horizontally to a different length based on the length of pole you are using. The U shape tip has 360 degree rotation. A telescopic rotating fork with 360 degree rotating tip to support pole can be adjusted vertically from 9 to 14 inches. It can be tilted, rotated or locked, giving you the ability to change the rod angle. It keeps your rod and reel out of the sand and water and will allow easy access to your rod. During the initial strike, you want to be able to get your rod out of the holder quickly and easily in order to land fish.

Rod-Holder-Support-Aluminum




4 Telescopic Sections
Total Length: 5.4ft / 165cm
Folded Length: 2.2ft / 66cm
Weight: 14.5oz / 400g
Telescopic support: 9 to 14in
Rust free aluminum
Sharp aluminum points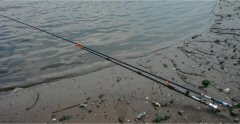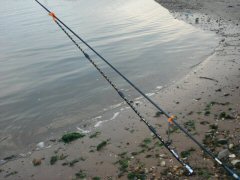 Click on the picture to see a bigger size


Fishing rod holders are using to keep multiple baits in the water, for controlling the rod and helping you have your hands free of rods and using them based on the specific fishing situation and keep the rod secure. The rod holders safely hold the rod and reel by keeping it close to the ground and the same time out of the sand and water, preventing a big fish taking the rod into the water.


These rod holders are perfect for use in many fishing environments from surf fishing on the sandy beaches of the coasts to the hard soil of your favorite pond. No more tubes, no more spike holders, no more loosing the fish because you could not get rod out of the holder fast enough. Whether you're bottom fishing or surf fishing, fishing from a beach, jetty rocks, or pier this rod holder is your best solution to enjoy fishing with no more looking for sticks and other material to prop up your rod.

Browse Similar Items by Category:
Type: Rod-Holders